- News of the second week -
▣ At the National Assembly
- Based on the victimsĀf final agreement, step up to meet the members of the assembly.
- Meet at the emergency on-line meeting at 8 every evening, report activities of the day, schedule the next day, and put it in action.
- Interview arranged and done with Hong Meeyoung, and Gang Changil on 16th.
- Who went to the assembly? : Kim Insung, Choi Bongtae, Seo Gangseok, Goh Ilgook, Yeo Woontaek, Cheon Jungsoon, Gang Changshik, Lee Yoonjae, Kim Bona
▣ Finally, a subcommittee held on 19th, answering our long hard try!!!!
- 10 A.M. at the conference hall of the committee of the autonomy administration
- bills under discussion: government bill, assembly membersĀf bill, a bill for amending the truth law
▣ Present situation of the Signature-collection of related to the lawsuits
- Gwangju Bereaved FamiliesĀf association(total more than 210+ persons, Hong Wonhee, Park Jangsoo, Kim Hyeok and more people joined), Kim Chungyong 180 persons, on-line 30~40 persons, and the undefined 50+ persons, total at least 460 persons.
▣ Statement to the judge 1
- Related to Mitsubishi case
Dear judge Lee Seungho, District Court of Busan
<![if !vml]>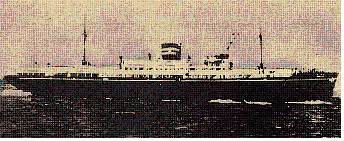 <![endif]>
In August 24, 1945, at about 5:20, Japan lost the Pacific war, and 7,500 forcibly mobilized Koreans got aboard the war vessel, Ukishimamaru(4,570ton), in Aomori. They were to head for Busan, Korea. But Ukishimamaru was set up with explosive substances, and it blew up with sudden explosion around Maitsuru, Kyoto, and about 6,000 were killed.
But Japanese did not refloat the vessel, but announced falsely that the casualties were 524. And in 1954, they pulled up the 9-long-year neglected vessel in order to sell it as scrap iron.
Japan as a defeated nation still injured Koreans even after the war ended. Yet it has done nothing about it, but just made up and fabricated the truth.
Ukishimamaru had to bring back the Koreans to their mother country safely. But the vessel with 7,500 of them sank, but they never investigated properly, nor pulled it up out of the water, or tried to find out the list of the boarded people, the list of the dead, the injured, or the lost. This surely shows that they want to put this case in veil, and avoid examination. And I also condemn Korean government for dereliction of its duty.
Ukishimamaru incident occurred after August 15, 1945 which is specified in the Korea Japan agreement. The Foreign Affairs and Trade Committee Of Korean National Assembly, said, ĀgAccording to the document, Āenumber 9700010-2002-17' Ukishimamaru explosion incident occurred after August 15, 1945, so it is not applied the Korean Japan agreement which was concluded on 1965, so if the conditions needed for making them to take the responsibilities are proved, it could be the case enough that their compensations or reparations are asked."
These kinds of unsolved incidents are so many. Mitsubishi case can be the one that can handle the steer to the right direction and fix brutality during the rule of Japanese imperialism. Judge righteously, so Japanese government and the enterprises come back to their senses, make the enterprises to apologize and perform their responsibilities.
Our dark history can not be erased, but we can try it wonĀft happen again. And itĀfs what we must do. We must fix the wrong past. And now I ask the judge, through Mitsubishi case, give a chance to the Japanese enterprise which committed war crimes.
January 7, 2007
Committee for Reparation for Ukishimamaru
Convenor Han Youngyong
▣ Statement to the judge 2(summary, and parts) - related to Posco case
Dear judge Joh Meeok, Central District Court of Seoul
I am Kim Bona, the secretary of the Citizen's Truth Solidarity of the Forced Mobilization under the Japanese Imperialism. And this letter is about the statement that the defense counsel made on the 21st of December last year that Posco did send an official document to me.
Our solidarity sent Posco official documents, questionnaires, written requests, and so on about 10 times, plus we met them in face, handed our requests, and we did not forget to ask for answers. And itĀfs all from last April.
And we surely never got any answer from Posco. IF itĀfs possible to call paper Āeofficial documentĀf which has no official seal, senderĀfs name, or receiverĀfs name, or anything like that, but just contents, yes, we did received their official documents, not once, but twice-and they both had exactly same contents.
We interviewed the persons concerned of Posco, but doubt if they were sincere. Through the methods of interviews, official documents, and gatherings at the tall Posco building, the victims asked ĀgShoulder your responsibility, donate to the fund for the victimsĀh and Posco answered ĀgWe educate the new employees that Posco was built with the blood of our ancestors. To establish a fund is the governmentĀfs responsibility. Only if they do, we are ready to donate.Āh We again demanded ĀgYou should inform the high-level. Let us participate in your stockholdersĀf general meeting, and give us a chance to speak there. Send word to the government that you are ready to donate if they establish a fund. Take an action to make the new Japanese Iron Manufacture perform their responsibilities,Āh but months later, we found out that they only informed just one of the board, and that was it. We also asked several times to send us an official document of promise that they would donate if the government establish a fund. But Posco refused.
I advised that they at least send an official document saying, ĀgItĀfs not appropriate for us to answer, so we refuse to answer,Āh and itĀfs rather courteous to the victims than no answer at all. But they refused this as well. (I reckon the defense counsel mentioned ĀecourteousĀf because of my such remark) I added, ĀgYour paper did not have the stamp, it doesnĀft show who sends it, and to whom it is sent. Can you call it an official document? Just take my words if you want the victims to stay cool.Āh And they said ĀgYouĀfre not a body corporate, we have no obligation to answer.Āh And I said ĀgEven the government sends us answers,Āh but this was ignored, too.
Posco could be built using the claimed funds supposed to be given to the victims, and has grown to be what they are now. And while they do admit that the funds were price of the victimsĀf blood, their behavior is nothing but unacceptable, and ungrateful. While Posco was fast growing to be one of the foremost enterprises of the world using their money, the victims have been dying from aftereffects from the forced labor, watching PoscoĀfs growth without enough money to get medical care. While Posco accumulates their power, the victims demonstrated filling their empty stomachs on streets, and they knocked on the doors of courts in Japan. But the courts judged ĀgAll finished with the Korea-Japan agreement.Āh Posco is one of the reasons the victims hear this at the courts in Japan.
Watching Posco, composed with the blood, sweat, lives, tears, sighs, and departed souls of the victims, does nothing but regards the new Japanese Iron Manufacture which committed war crimes as ĀefatherĀf and attends upon them, I think the victims probably are international stray children to both of Korean and Japanese government and enterprises. (omission of the following part)
I became the secretary because of my grandmother who still doesnĀft think of taking a short rest even though she is old, hard of hearing, and having wobbling voice. And itĀfs all because her husband was deprived of his life at Japanese war, and because she herself had to live her long life after losing her husband. For the victims with deep pain whether itĀfs weaker or stronger than my grandmotherĀfs, I wish Posco, OUR enterprise, do the right thing as much as one tear drop that the victims shed. And if they refuse it, I make a request earnestly to you, judge that by the power of justice of Korean judicature, please make them do the right thing.
8th. January. 2007. Kim Bona
✍ This Part about Gyeongbu Express Way is untranslated. We apologize for this.
depositor¦ Kim Bona
Bank¦Nonghyeop
Account number¦ 601154-56-164565
Joh Hyejah Sep~Nov, Yeo Woontaek Dec
Thanks to all who send membership fee.
♣ 회비납부를 부탁드립니다!!!